What is the appeal of kendama?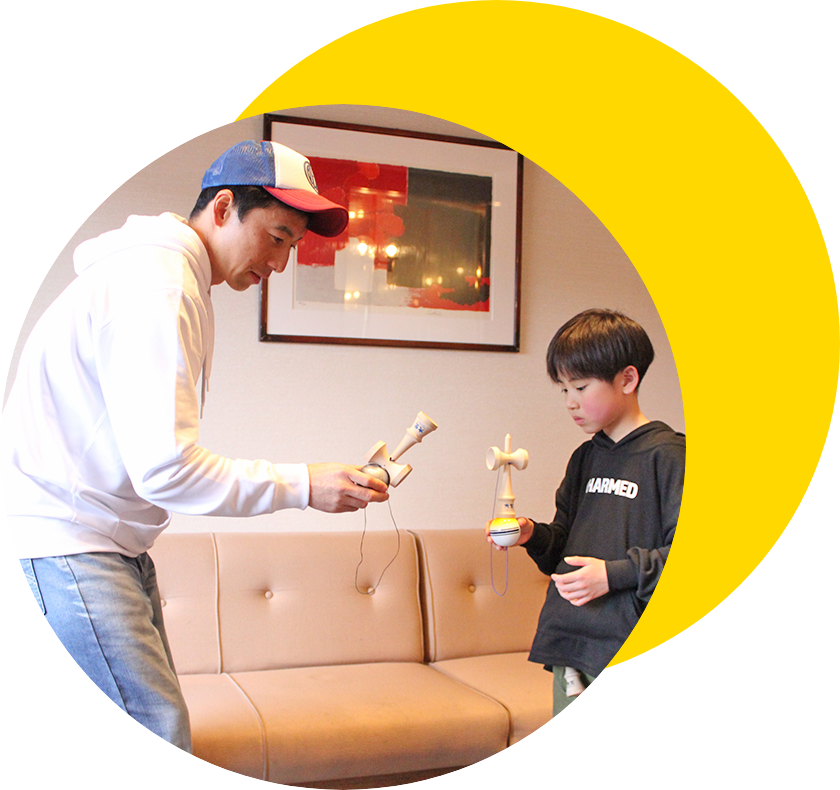 Kendama can be played anywhere, anytime!
Indoors or outdoors, you can have a great time with Kendama. All you need is a little space! Kendama doesn't require batteries and can be easily carried around. Play when you have a few minutes to spare throughout your day.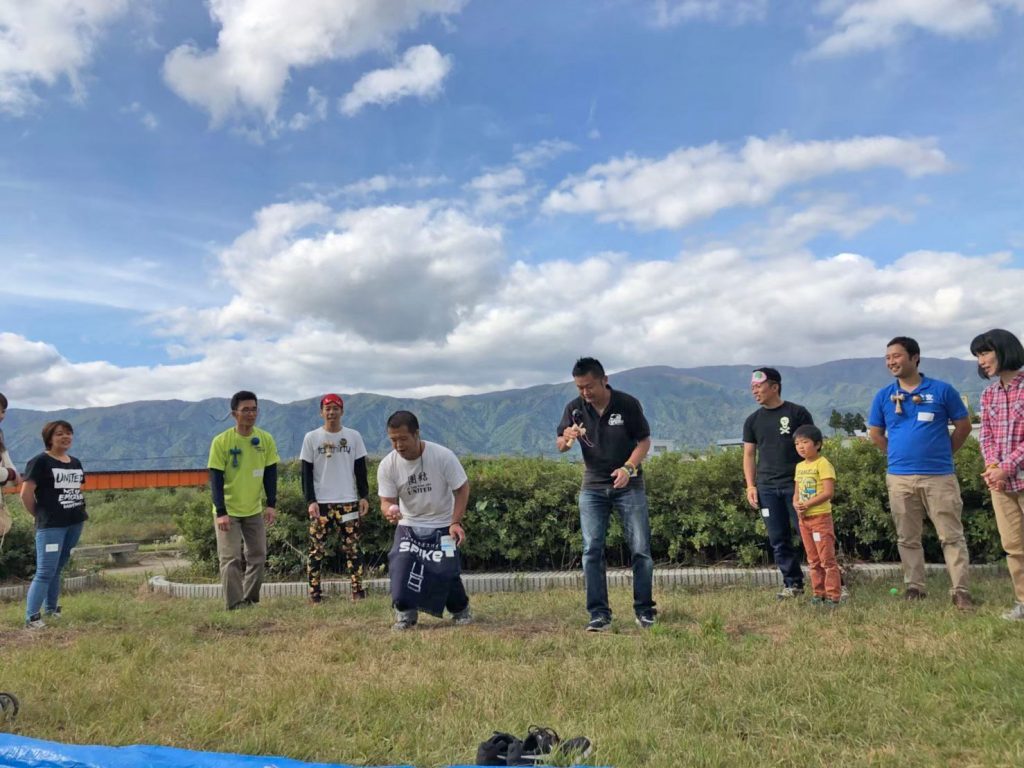 Kendama is a never-ending game!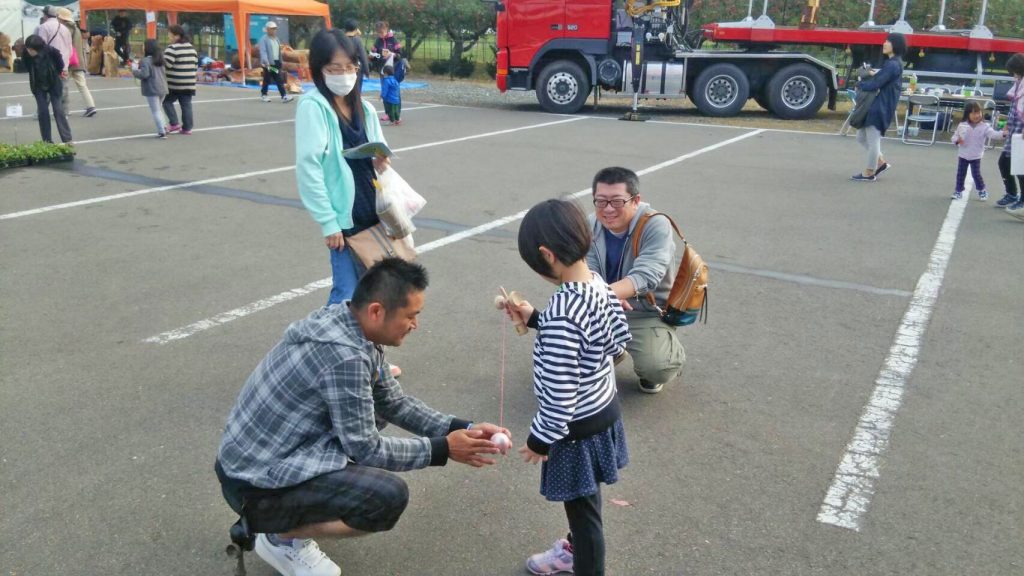 With over 30,000 known tricks, there will always be a new trick for you to take on. There are also competitions to decide the best player in each region, as well as the world! Kendama can be enjoyed forever!
Kendama can be enjoyed by everyone!
Challenge your friends! Teach them new tricks! Share the joy of accomplishment.
Kendama is a tool that can help foster communication and even cross-cultural communication.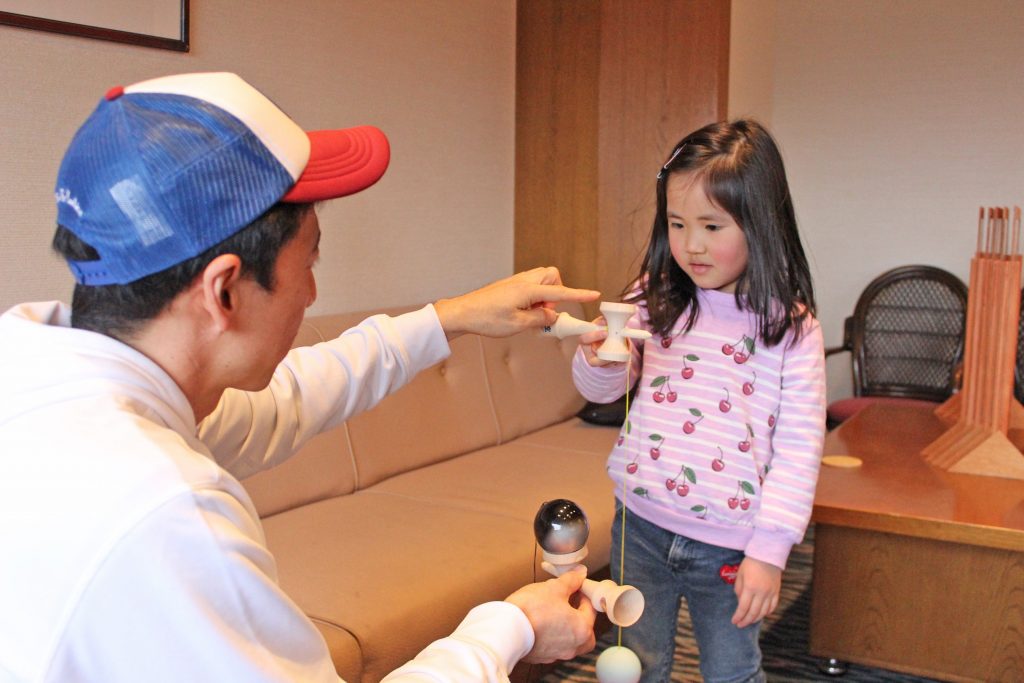 Kendama promotes growth!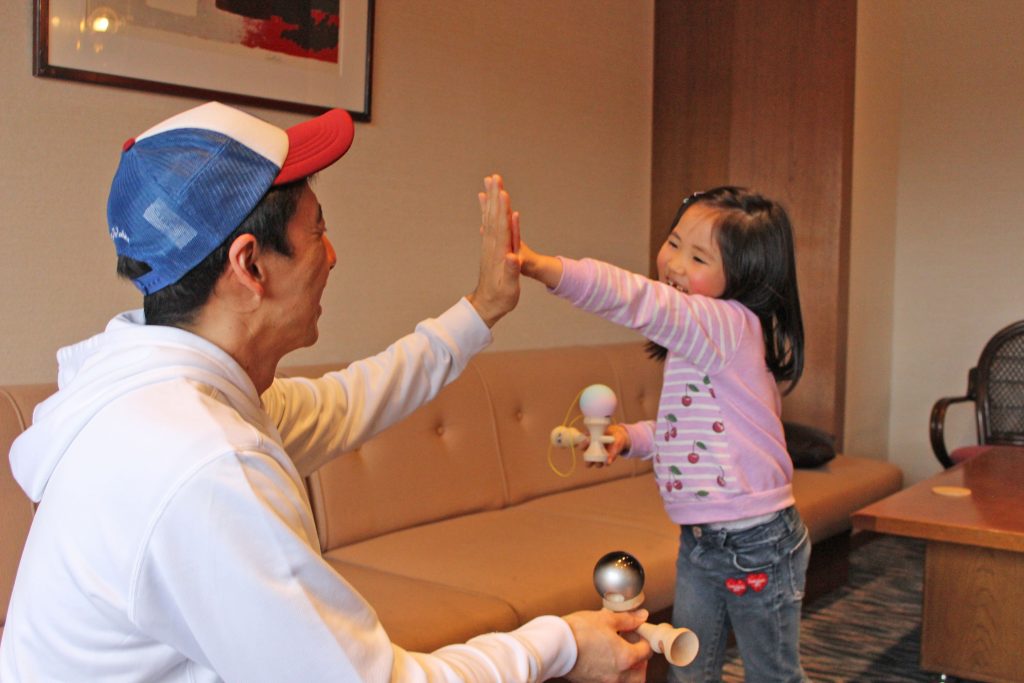 Kendama is a game in which it is very clear whether players successfully perform tricks or not.
Because it is so easy to see success and failure, it is easy for players to see themselves grow when they land new tricks.
Be Proud of your Skills!
As mentioned previously, it is very clear to see whether or not one successfully performs a Kendama trick. As new tricks are learned and players gain consistency, they get a strong sense of self confidence. Showing off these skills in front of family and friends is a great way to get better at standing before an audience. Kendama is easy to carry around, welcomed in many educational institutions, and is a great way to unplug. Many children have become stars of their classrooms from the confidence they gained from showing off their tricks to their classmates. Adults have performed at work parties after writing about their Kendama certifications in their resume. Gaining a skill like Kendama will be sure to benefit you in ways you have never imagined!